It was more than a decade ago that Australia's wildest homegrown car was unveiled at the Sydney Motor Show.
The Holden EFIJY was never meant to be a production car, but instead, it was a dream that became a fixation for the Holden design team working on the 2006 Commodore. With this extreme car project, they could express themselves and create a vehicle that no marketing department would ever sign off on, but would turn every man's head and drop their jaw at the same time.
Part concept, part design showcase, part boys' crazy dream, the EFIJY pays homage to the original Holden FJ that put Australian car manufacturing on the map in the 1950s. It also combines the latest in hi-tech componentry with a super high performance 6-litre Chevrolet V8 powerplant wrapped in a handmade radical pillarless custom coupe body.
Chief Designer Richard Ferlazzo, brought together almost 20 suppliers to collaborate on his EFIJY project.
"Invariably, people smile when they see it for the first time. EFIJY is our accolade to the talented designers who cut loose with some fantastically flamboyant styling in the post-war 1940s and 1950s," Ferlazzo said at the time of the car's reveal in 2005.
Over the years Holden has created several memorable limited run or concept cars that never made it onto the production line proper.
1969 Holden Hurricane prototype
Who can forget 1969's Hurricane? Holden's super sleek sports car which first saw the light of day at that year's Melbourne Motor Show. Futuristic and oh-so-mod, it featured a mid-mounted small block Holden 4.2 litre V8, rear-wheel-drive and gullwing doors. In 2006, a full restoration was commenced and the 'as new' vehicle displayed at 2011's Motorclassica car show. Don't laugh, this car featured a rear CCTV camera, climate control air conditioning and an auto-seek radio.
1970: Torana GTR-X prototype
Or, how about the James Bond-esque Torana GTR-X of 1970? This was no simple folly, it was a serious model intended for production. Built on the successful GTR-XU1 platform, it had a wedge-shaped fibreglass body in a 2-door hatchback layout. The long bonnet gave it 'masculine' appeal as well as streamlining. The production model would have been the first Holden with factory-fitted four-wheel disc brakes need to stop this 130mph-capable rocket.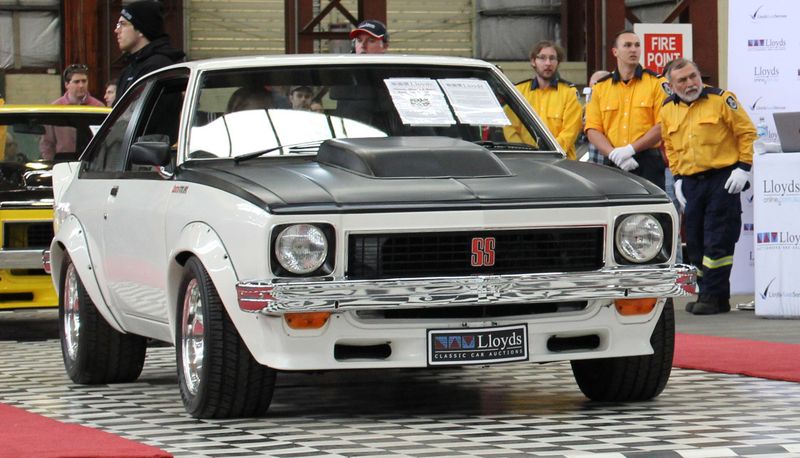 This rare Torana A9X was stored in a bricked-up garage for
30 years and sold at auction recently for AU$500,000
Holden lovers may not find any of these on the pages of Gumtree, but you will find V8 Toranas, FJ Holdens and maybe even a rare prototype or limited edition model like an SLR5000 or Monaro.
RELATED:
History of Holden in South Australia