There are cars. And then there are extraordinary cars.
The latter refers to the vehicles that today represent the absolute pinnacle in classic automotive machinery. Some raced, some were owned by celebrities, some are extraordinarily rare, and others still ushered in landmark new technology.
In short, all are just fabulous, but because of their past, carry an eye-watering price tag.
We've listed below the most expensive classic cars among them.
1972 Ford Falcon GTHO Phase IV AU, $2 million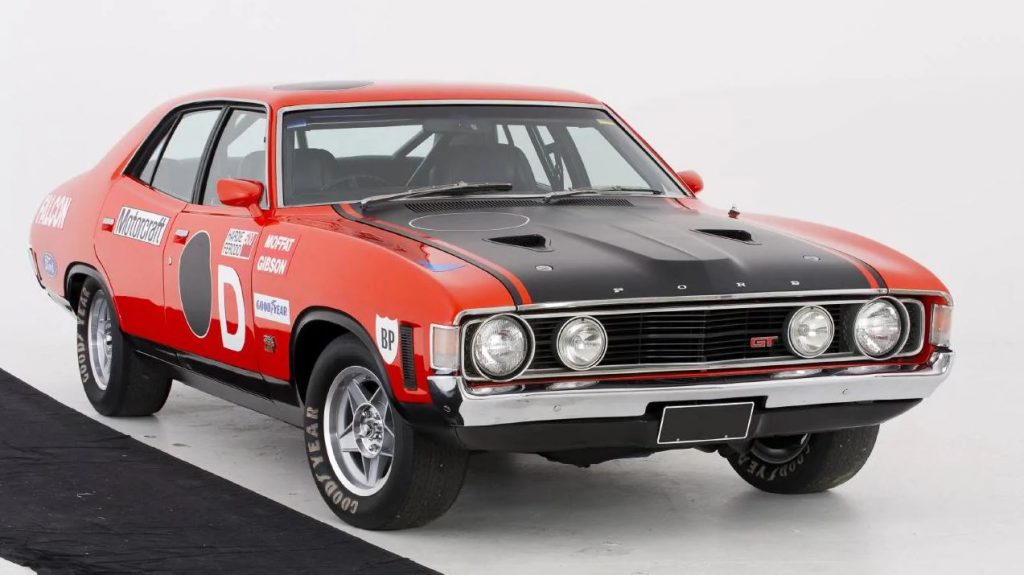 There are only three cars of this type still in existence. Image: Lloyds Classic Car Auctions
It may not be the highest-priced item on this list, but it's certainly the most expensive Australian-built Ford ever sold at auction. Built specifically to race – and win – at Bathurst, the program was shelved with just four of the 300kW V8 vehicles completed.
One car was later destroyed, and the three surviving examples are like national treasures – especially to Aussie Ford fans.
Lloyds Auctions
expected closer to $3 million when this car sold in 2018.

1982 HDT VH Commodore Group C AU, $2.1 million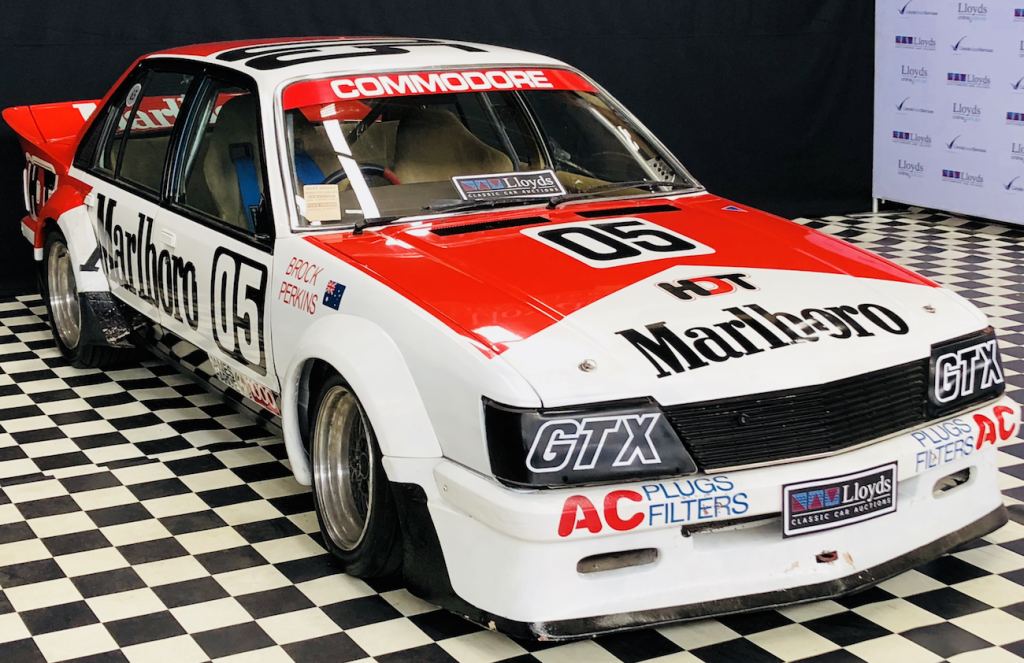 The Holden Commodore was driven to two Bathurst wins. Image: Lloyds Classic Car Auctions


The market for historic race cars, especially those driven by superstar drivers like Peter Brock and Larry Perkins to significant wins, is certainly hotting up. Who would have thought a thirty-five-year-old Holden Commodore (only driven on Sundays) would top $2 million and rank as the most expensive Australian-built car ever sold at auction?

Bids of $1.6 million were already on the table for this dual Bathurst-winning Holden before Lloyds Classic Car Auctions gavel fell at AU$2.1 million in 2018.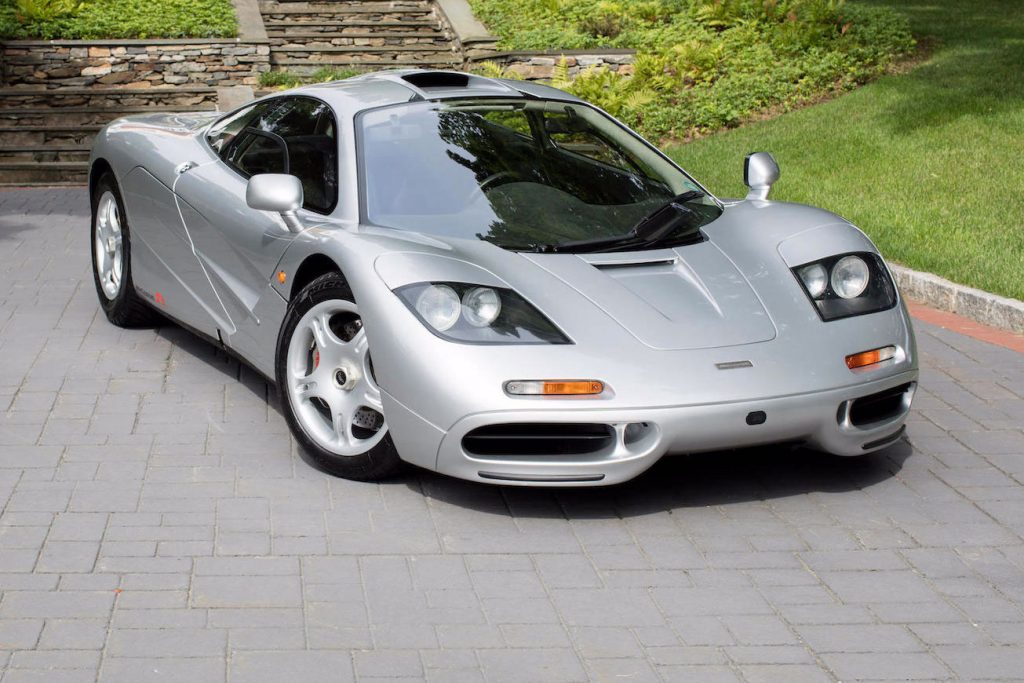 Four F1 engineering superstars build this street-legal supercar while waiting for a flight in 1988. Image: Bonham's
1995 McLaren F1, US$15.62 million
It's unusual for such a relatively modern, street-legal vehicle to sell for such a figure, but this 'as new' McLaren F1 certainly struck a chord. The story of this radical 3-seater 6.1 litre V12 model is the stuff of legends when four F1 engineering superstars decided to build a street-legal supercar while waiting for a flight in 1988.
Six years later, the first car was delivered for around US$1 million.
Bonham's sold this one owner example (chassis #44) in 2017. Not a bad earn.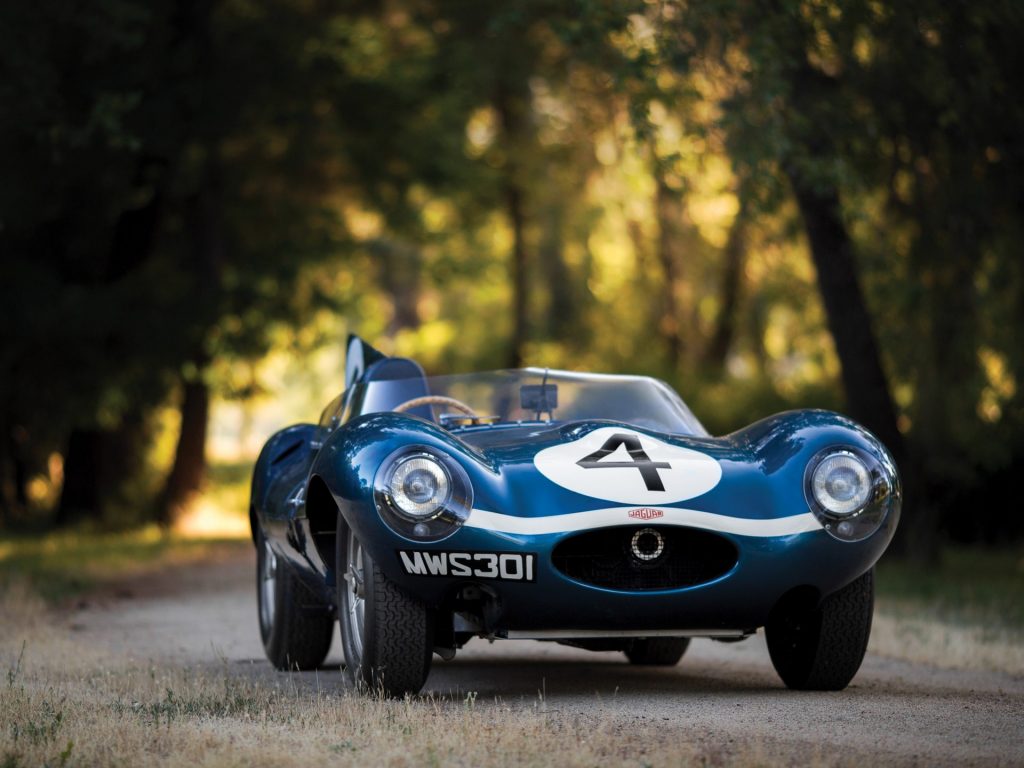 1955 Le Mans winning Jaguar D-Type has a pronounced vertical fin. Image: Sotheby's
1955 Jaguar D-Type, XKD501, US$21.78 million
British brands like Jaguar are typically one of the more affordable classic marques with E-Types and XKs frequently changing hands among enthusiasts, but the 3.4 litre Le Mans special D-Type with its pronounced vertical fin is in another league altogether. And when the actual 1955 race-winning car came up for auction, collectors went into a frenzy.
When Sotheby's sold chassis XKD501 in 2016, it was the most expensive British car ever sold.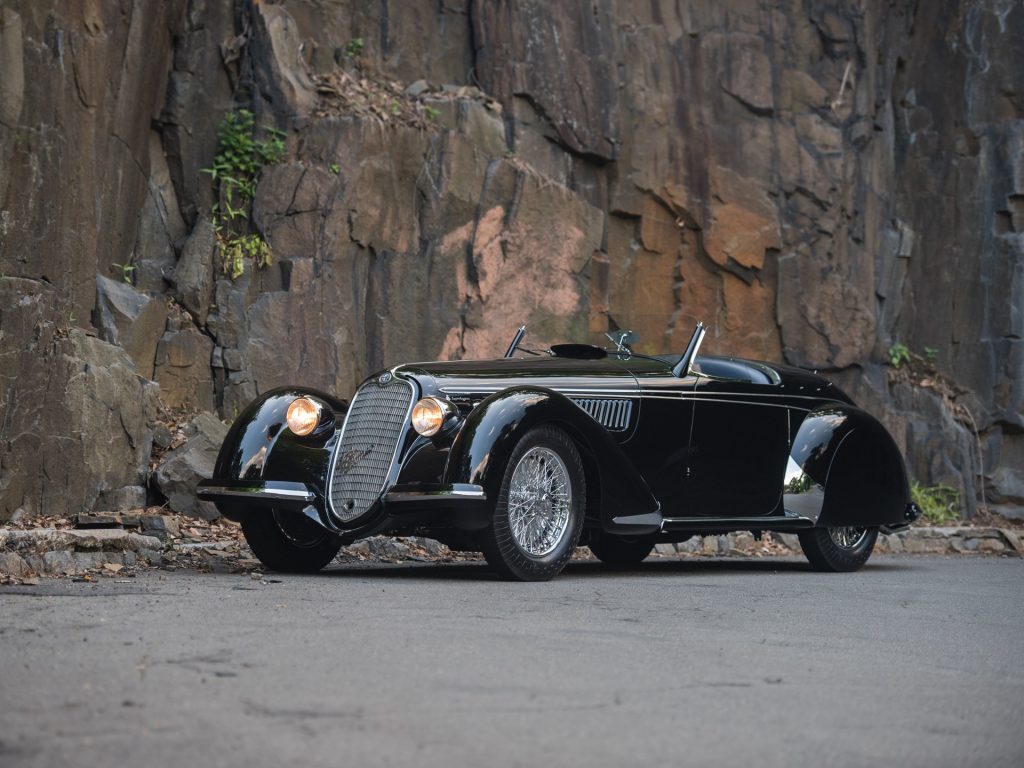 This 2900B Lungo Spider was one of only 12 cabriolets produced and was the apex of the series. Image: Sotheby's
1939 Alfa Romeo 8C 2900B Lungo Spider, US$19.8 million
In recent years the gulf between Alfa Romeo and their compatriot brand, Ferrari, has widened in terms of collectability and value, but in the mid-20th Century, it was neck-and-neck. The 8C series was so named for its magnificent straight-8 engine and produced a range of sports, touring and race cars throughout the 1930s.
This 2900B Lungo Spider was one of only 12 cabriolets produced and was the apex of the series. At the time of its sale by Sotheby's in 2016, it was the most expensive pre-war car ever sold.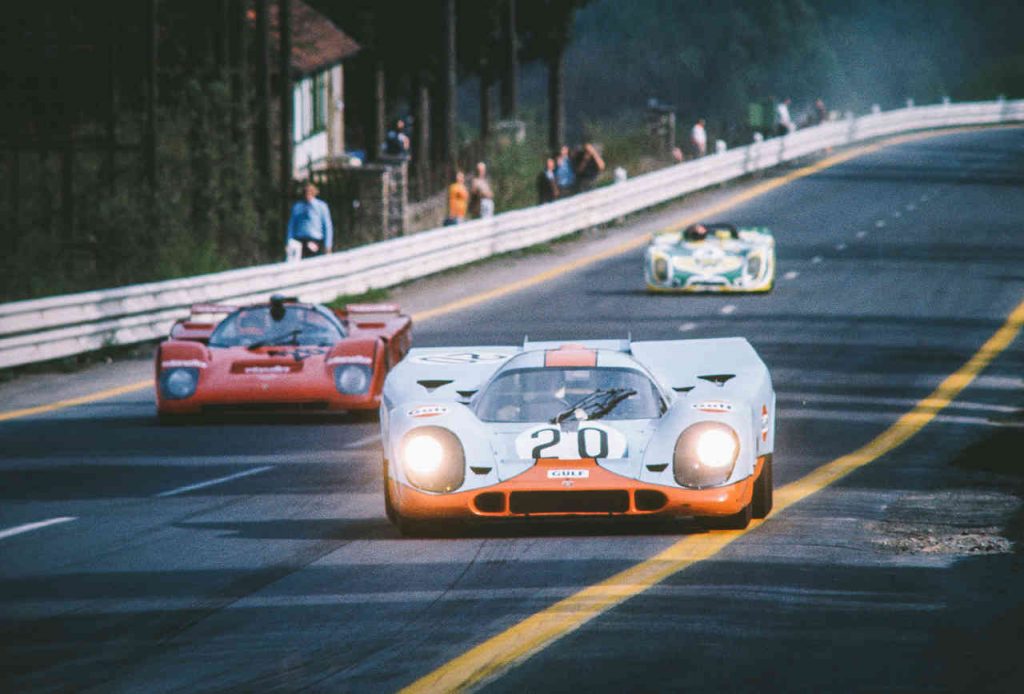 Steve McQueen at the wheel of the 917K in 1970. Image: Solar Productions
1970 Porsche 917K, US$14 million
Car movie buffs won't need reminding of Steve McQueen's magnificent, if disaster-plagued blockbuster, Le Mans, where he drove this car during filming. Porsche built the 5.0 litre Flat-12 powered 917 over four years, starting in 1969, with about 60 in total produced specifically for sports car racing. While there may be more valuable examples in existence, they have not yet come up for sale and many observers consider chassis #24 to be a bargain when it sold at Pebble Beach in 2017.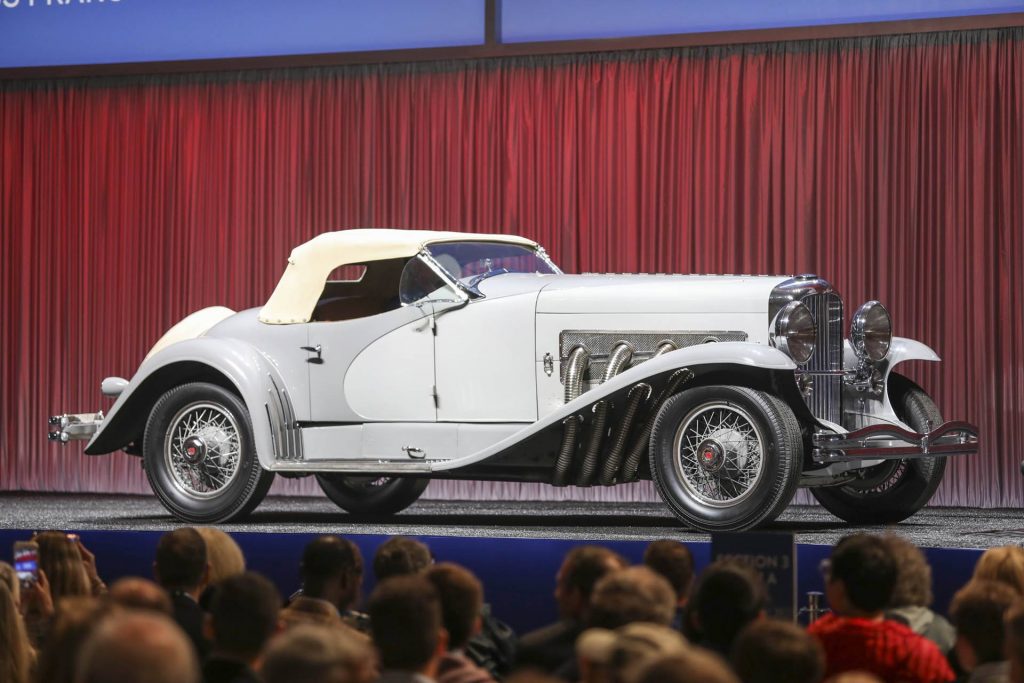 1935 Duesenberg SSJ was once owned by Hollywood icon Gary Cooper. Image: Gooding & Company Auctioneers
1935 Duesenberg SSJ, US$22 million
When you think of American classic cars, names like Mustang, Corvette and Thunderbird instantly come to mind. But in the 1920s and '30s, the name Duesenberg was the bees' knees in fancy automobiles.
The marque faded permanently in 1937, after just 24 years of production leaving a legacy of magnificent, powerful machines that perfectly captured the opulence of the 'Jazz Age'.
Lot 35 at the 2018 Pebble Beach auction was one of two only SSJ models ever made and was once owned by Hollywood icon Gary Cooper.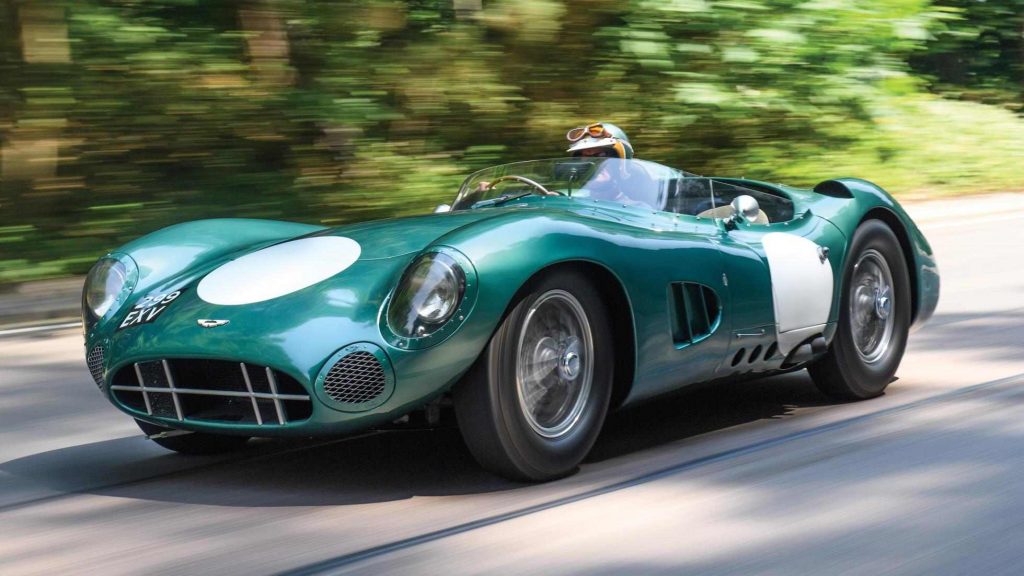 The 1956 Aston Martin DBR1 is cited as the most important Aston Martin ever made. Image: Sotheby's
1956 Aston Martin DBR1, US$22.55 million
While the Italians may dominate the top strata of classic cars sales, this very special British racing car is cited by many experts as the most important Aston Martin in existence. In its three-year career, it won the 1959 Nürburgring 1000 KM at the hands of Stirling Moss and was previously driven by Roy Salvadori, Jack Brabham and Carroll Shelby among others.
When the hammer came down at Sotheby's in 2017, the first of only five examples sold for a record-breaking price for a British car.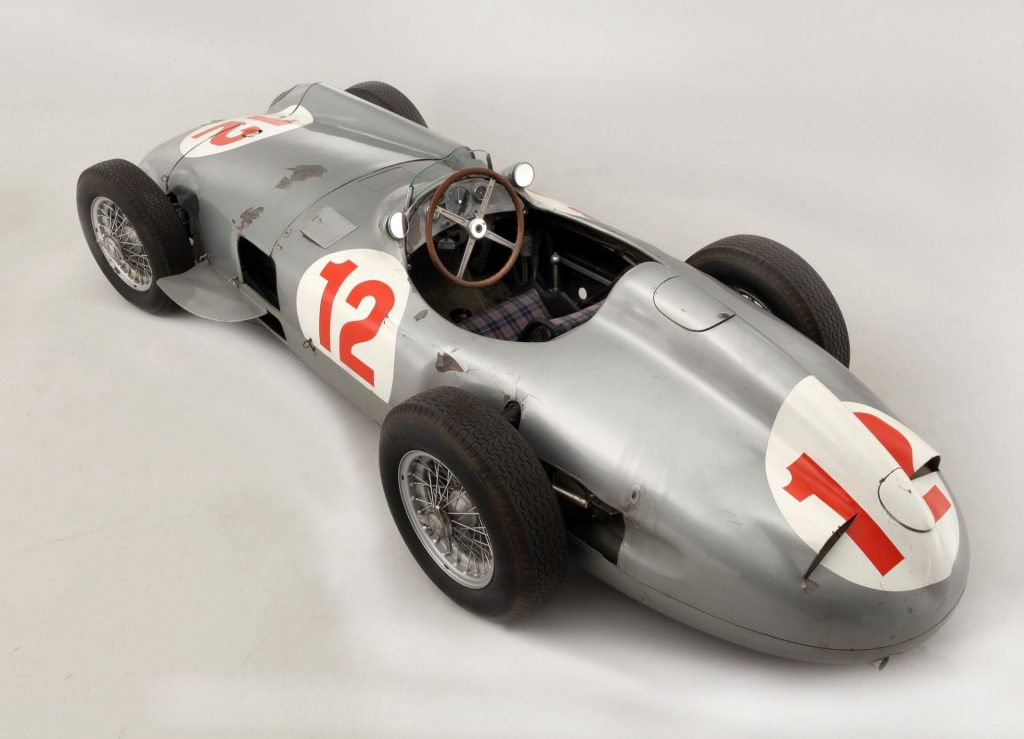 Mercedes-Benz W196R 00006/54 was driven by famed Argentine driver Juan Manuel Fangio. Image: Bonham's
1954 Mercedes-Benz W196 Formula 1, US$29 million
When Formula 1 racing resumed after WWII, some of that technology was refined and adapted for automotive use and the Mercedes 2.5 litre, straight 8 was designed for direct fuel injection as used on the famous ME109 fighters of the Luftwaffe. These cars totally dominated racing in the mid-1950s until the spectacular accident at Le Mans in 1955.

Chassis number 00006/54, as driven by Juan Manuel Fangio himself and the only example in private hands, was sold by Bonhams in 2013.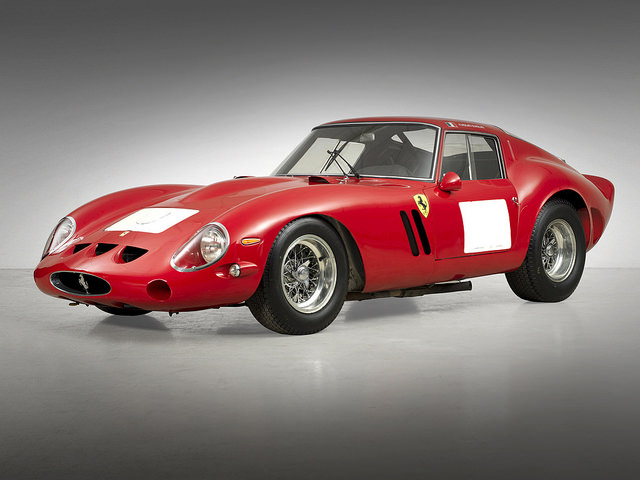 The buyer of this 1962 Ferrari 250 GTO Berlinetta was the man who founded WeatherTech. Image: Bonham's
1962 Ferrari 250 GTO, US$70 million
The very name Ferrari sends shivers up and down the spine of classic car collectors and this rare variant is far and away the most sought-after model. Just 36 units were built between 1962 and 1964 to conform to strict racing regulations at the time and each buyer was personally approved by Enzo Ferrari.
Built first and foremost as a racing car, it is powered by a 3.0 litre V12 producing just shy of 300 old-fashioned horsepower (221kW). The buyer of chassis #4153GT was Chicago-based David MacNeil who founded WeatherTech in 1988.
Originally published at The Upsider